Disclosure: Bonkers About Tech is supported by its readers. When you purchase through links on our site, we may earn an affiliate commission. Thank you.
So far in this series covering a range of Lombex products, I've done a review of the Lombex Smart Bulb, and a review of the dimmable Lombex Smart bulb – one of the latest additions to their range of WiFi products.
This time I'm reviewing the UK version of the Lombex WiFi Smart Plug (Amazon, #CommissionsEarned)  Here's what I thought about it:
Unboxing
When the plug arrived, it was well packaged in the standard Amazon packaging.  Inside the Amazon packaging was the actual box that contains the smart plug itself.  The plug was neatly packaged and the box is really easy to get into (completely fuss-free packaging) – you simply slide the outer sleeve of cardboard over the box which the plug is packaged in.  
Removing the outer cardboard sleeve reveals the plug itself which sits securely in a cardboard enclosure, which holds it securely in place during transit.  The plug was also contained within a transparent plastic cover to protect it from the elements.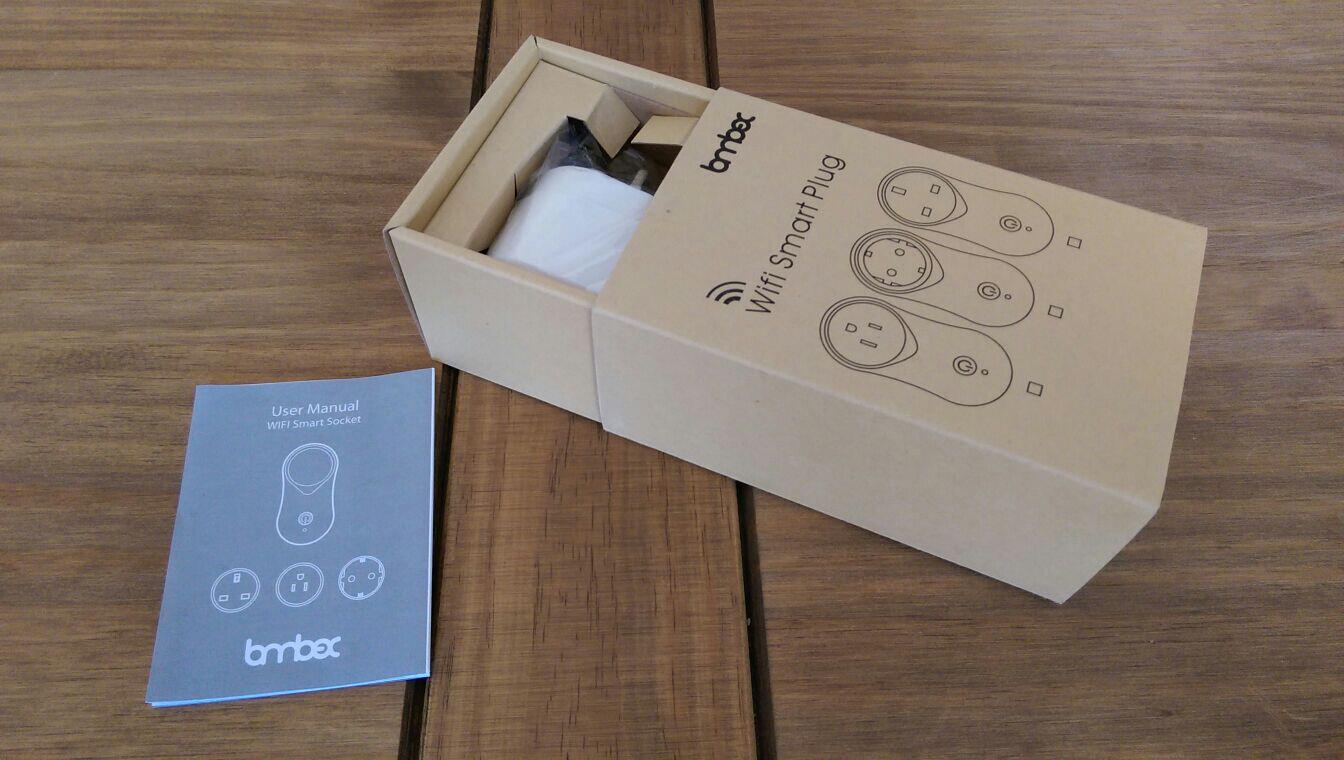 Again, as standard, there's a user manual containing a list of features and also how to get the plug up and running, although as usual with my reviews, I'll be covering the setup later in the post so you can get an idea how easy it is. 
You also get a 'Using Amazon Echo Guide' which guides you through integrating with the Amazon Echo (Amazon, #CommissionsEarned) if you have one of those.  Basically, you'll need to enable the Lombex skill and search for new devices.
Build quality
Initial impressions then, I'm very pleased with the look of this plug.  It's very modern looking, made of shiny white plastic, and isn't bulky at all which is nice.
Overall it feels like good quality, but one thing I did notice is that the edges on the back feel slightly rough rather than the smooth and rounded edges on the front.  They're not sharp by any means, but they are a bit abrupt if you know what I mean.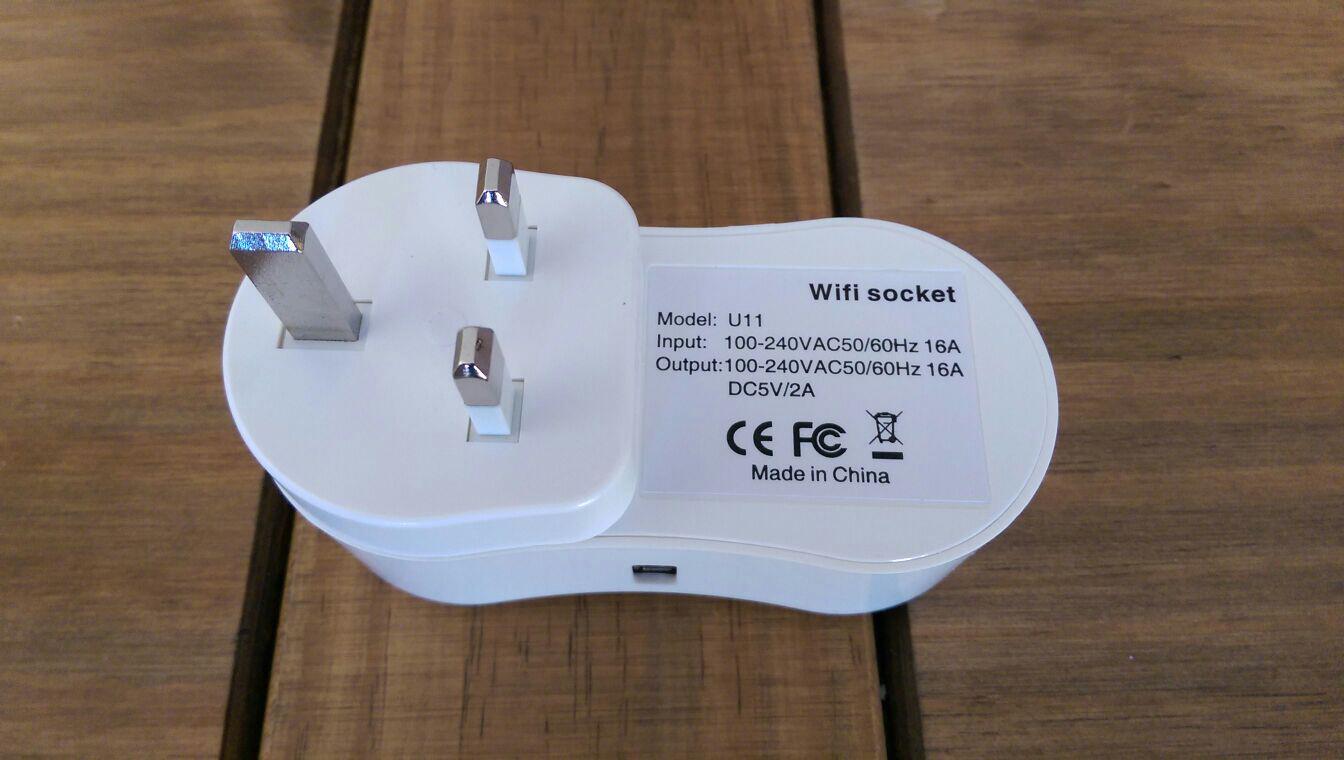 So looking at the front of the plug you've got the three outputs at the top which you can plug your appliance into (it's a UK plug by the way).  At the bottom is an ON/OFF switch to manually turn the plug on and off and just underneath the switch is an LED.  This just indicates whether or not there is power going to your appliance as you'd expect. 
On the side of the plug, there's a USB charger outlet, so you can charge your phone or tablet at the same time which is quite handy.
And finally, there's the plug input which you plug into the electrical socket, no surprises there then! 😉
Input/Output
The socket accepts AC voltage of between 100-240V and maximum of 16A of current, which is the standard in the UK.  And of course, the output voltage and current is exactly the same here, so it doesn't transform it up or down. 
There is a transformer inside however to transform the AC mains voltage to 5V DC at 2A, which will charge most smart phones.  Check the rating of your smartphone though, because my HTC One M8 is designed to accept just 1A.
And here's the smart plug in the flesh: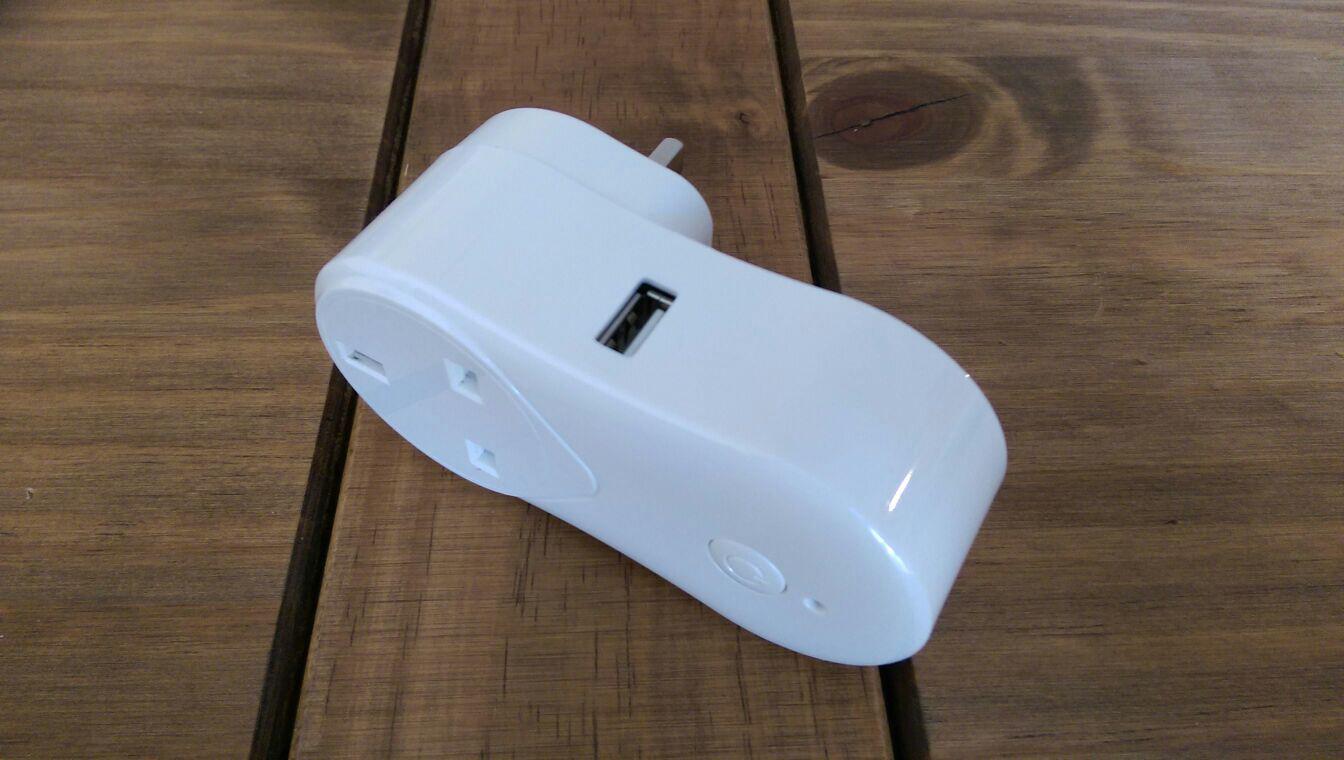 Who's it for?
The plug is useful for anyone that wants to add a bit of security to their home, so like the smart bulbs I've reviewed previously, you can plug in a lamp and schedule it to turn on/off if you're away from home, giving the impression that someone is in the house.
You can of course use it to control any appliance that you like.  You could use it to switch a fan on and off from the comfort of your armchair or have it switch your kettle on automatically so that it's boiled ready for your morning cup of coffee.
Ever plugged an iron in or hair straighteners and not sure whether you've unplugged them or not?  Well the smart plug gives you peace of mind so that you'll never leave these appliances running again.  In this situation you could use the countdown timer to turn the appliance off automatically after a certain length of time, so you can literally set the timer and forget about it.  Peace of mind really.
A final idea for you which won't be popular with the kids is to turn the television off at a certain time when they should be doing their homework!
Your imagination is the limit here really.
How to set it up
Setup couldn't be easier, here's the steps I took:
Step #1
The first step is to download the app.  If you have an Android device, then you download the Android app from the Playstore here.
Alternatively, if you have an iOS device, then you can get the app from app store here.
I have an Android device, but the steps should be almost identical for iOS devices. 
Step #2
Once you've downloaded the app, open it and then hit Register.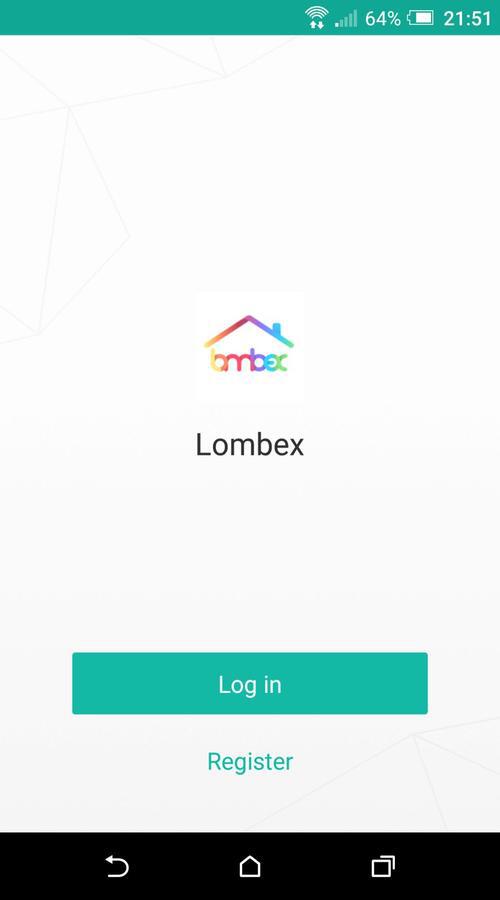 Step #3
On the next screen, enter either your mobile number or email address and hit Next.  I chose to enter my email address.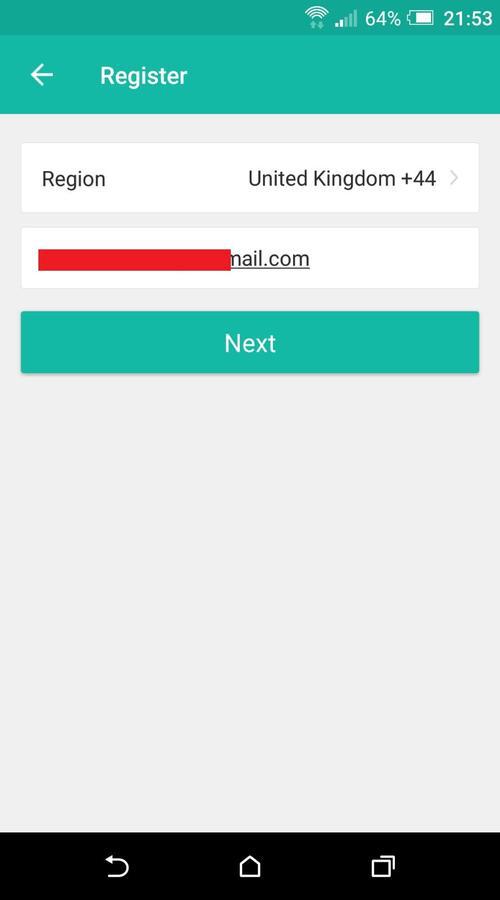 Step #4
On the next screen, enter a secure password and hit Confirm.  I tried to use a 32 character password here as I use LastPass to remember my passwords, so I was a bit disappointed to find my password had to be a maximum of 20 characters.
Still, as long your password is complex enough and has a mix of letters and numbers, then you should be fine.  If you're unsure, test the strength of your password.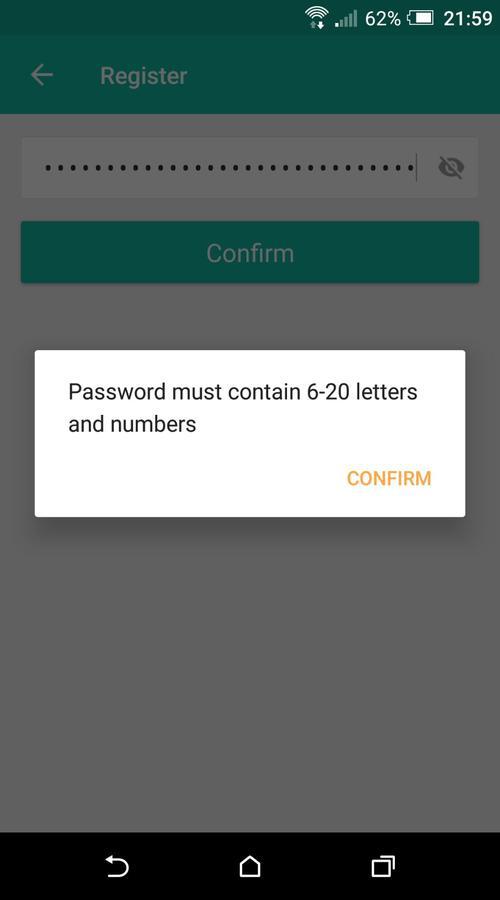 Step #5
Now, plug the smart plug into a socket.  Once you plug it in, the LED is red but quickly changes blue.  This is perfectly normal and indicates that the plug is in 'default mode'.
Step #6
Within the app, hit the green 'plus' icon in the top right corner, or hit ADD DEVICES.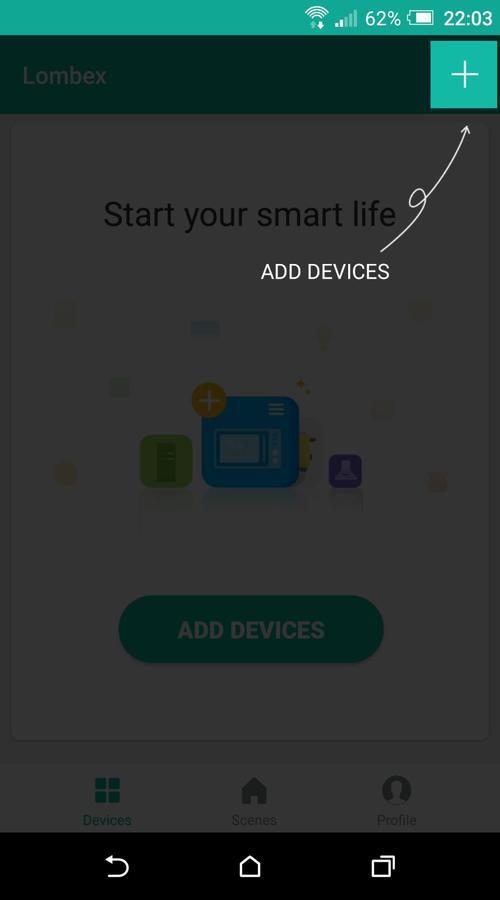 Step #7
Now at this point I expected the LED to flash on and off, however it didn't, so in any case I just hit the Confirm indicator rapidly blink button on the app.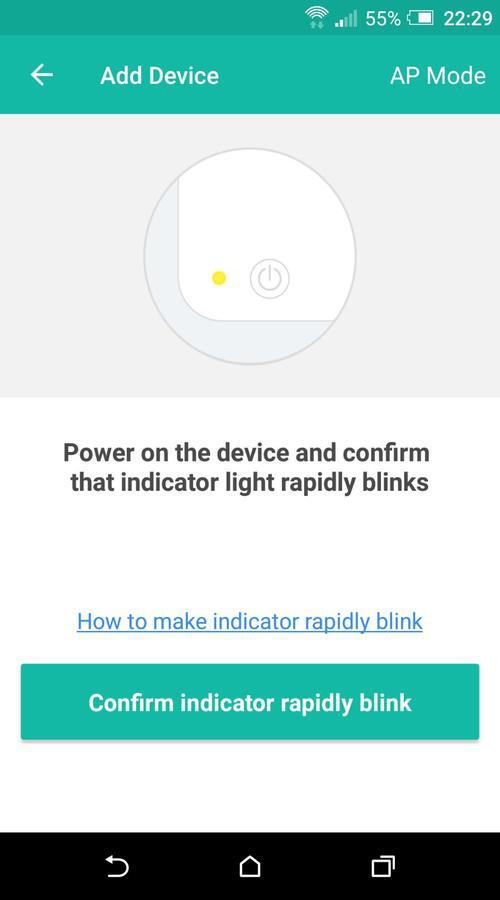 Step #8
On the next screen, enter your WiFi password and hit Confirm.  Please note the message at the bottom here, that the app only works on 2.4GHz WiFi.  Don't be alarmed by this, you can instruct your phone to use this frequency only in your device's WiFi settings.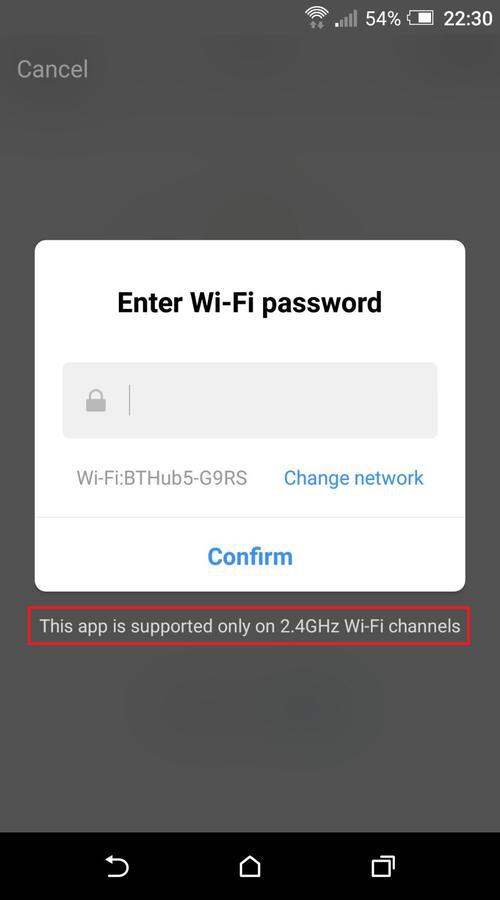 You should now see a progress indicator as it tries to connect to your WiFi router.  You may see the LED change color to red at this point and you may hear the relay inside the device switching, but this is perfectly normal.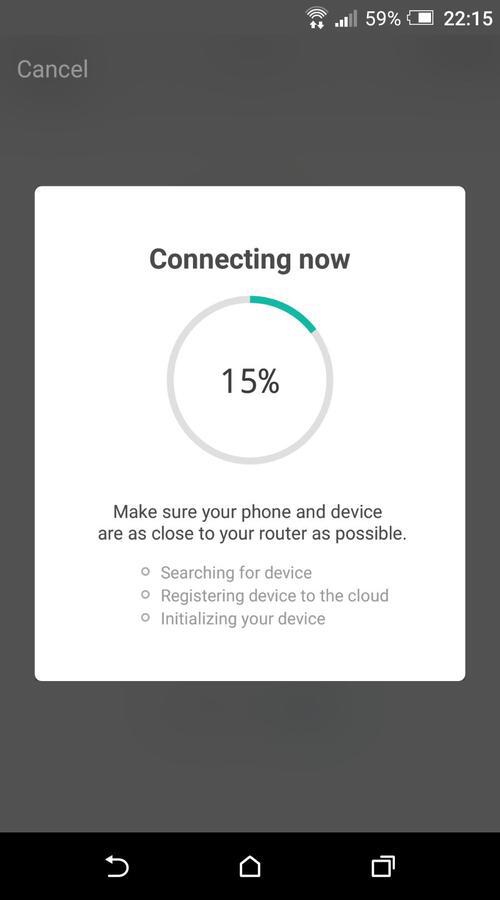 Step #9
In a few seconds, you should see "Successfully added 1 device(s)", and if you've got this far congratulations, your plug is fully set up.  You can rename the plug at this point if you like.  If you decide not to, then you can always change it later in the settings.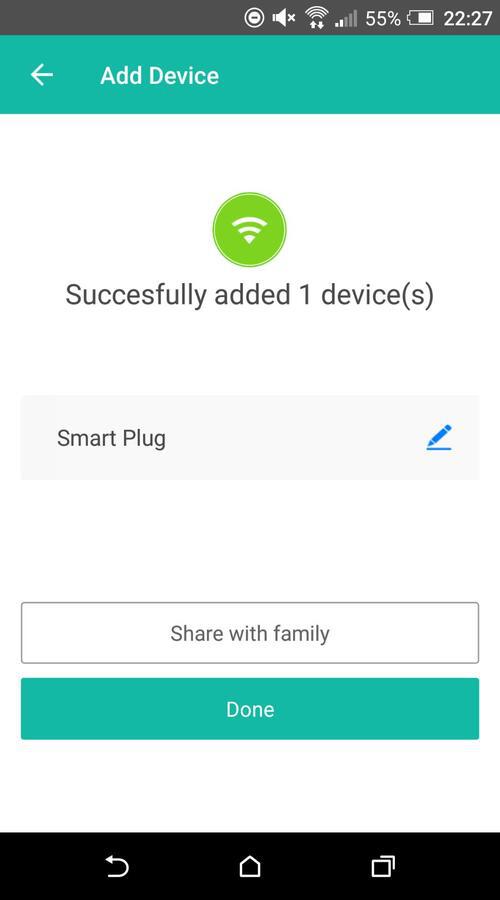 Hit done and then you can start interacting with your device.  You should now see something like the following screen:
Tapping the power button to the right will toggle the plug on and off.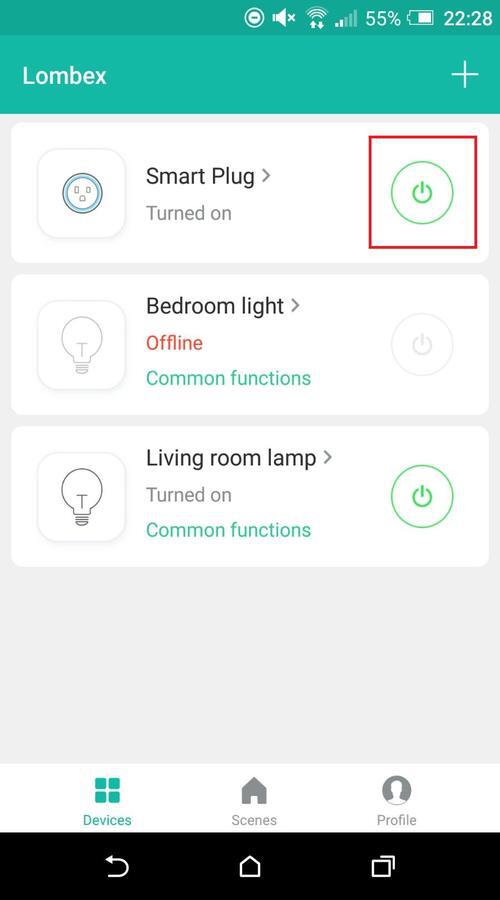 Note: If you do have any issues, then double check that you've entered your WiFi password correctly, that your phone is connected to your WiFi and that you're within close proximity to your router.
And here's an image of the smart plug in action! 😉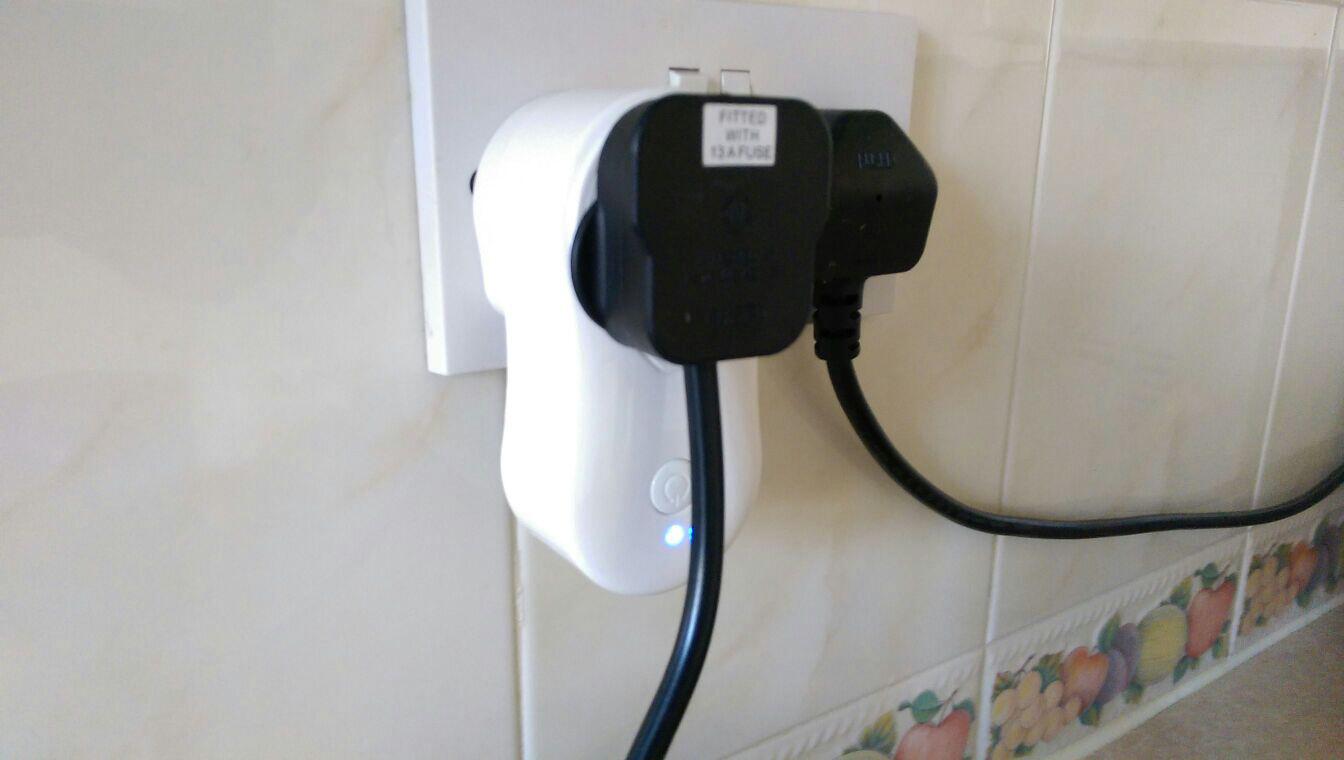 Features
OK, so once the plug is set up, you're done.  You don't need to go through that process again.  Even if you uninstall the app and reinstall it again, the connection between the plug and your router remains established, so you don't have to enter your WiFi password again.
When you've got the plug set up, you've got a number of options available in the app.  To access the different features, simply tap "Smart Plug" or whatever name you have chosen and you should see a screen that looks like this: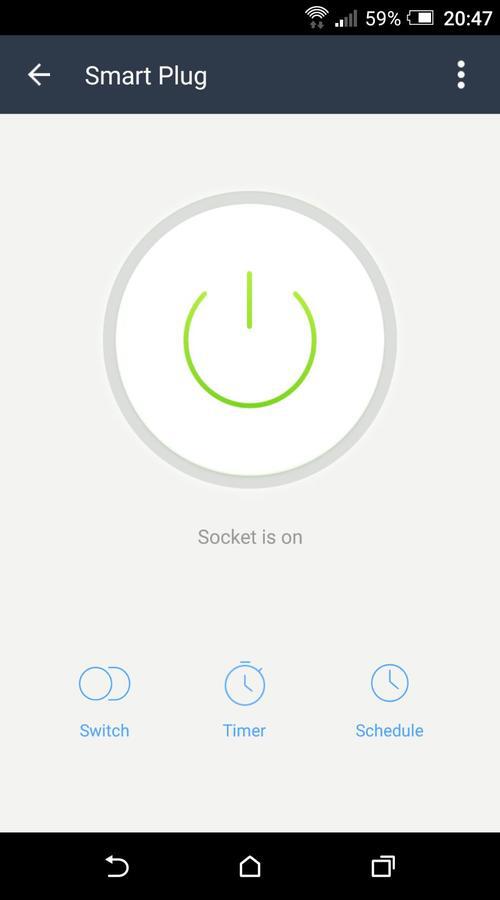 Let's look at each of the features:
Switch
Not a lot you can say about this, as it's pretty obvious what this does.  You've got a huge button in the middle of the app and a button underneath the big button at the bottom.  They're both toggle switches so you can switch the plug on and off manually with these two buttons.  When the plug is off, the screen darkens with a message saying "Socket is off" (like the image below).  And when the plug is on, the screen illuminates and the message changes to "Socket is on" as you might imagine 😉  Simply as that really.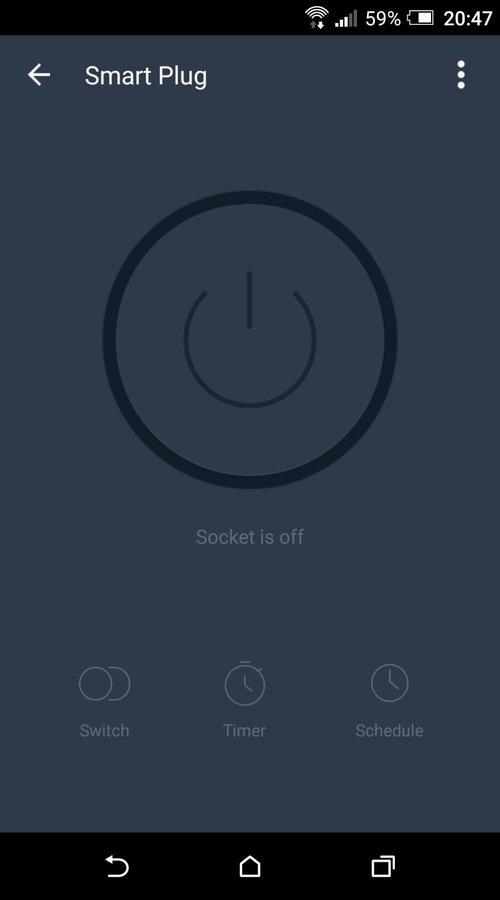 Timer
This mode enables you to set a timer for the plug so that it either switches on after a certain length of time of time or switches off after a certain length of time.
So, if I wish for the plug to turn off after 2 minutes, I would first switch the plug on and then hit the Timer button.  I then set the number of hours and minutes and hit OK.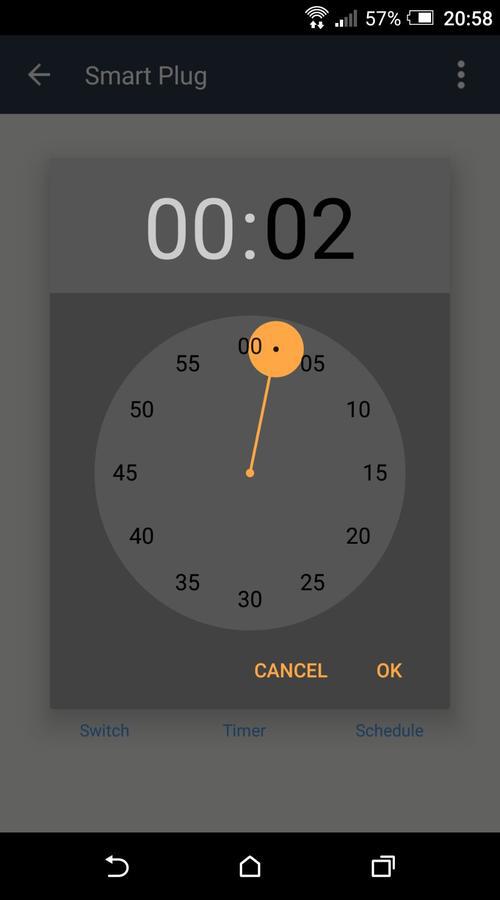 Once you've done this, you can see the timer counting down like in the following screen: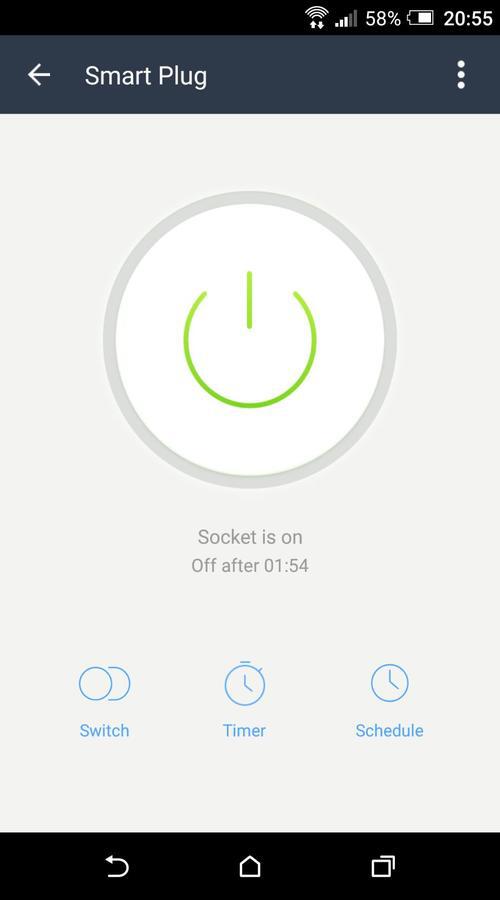 Of course you can get the plug to turn on after a certain length of time.  In this situation, I would first switch the plug off and then set the timer in exactly the same manner and hit OK.
Schedule
Should you wish to turn the plug on and off at specific times, then you've got an easy to use scheduling function.
Here's the steps I've taken to get the plug to to turn on at 20:15.  You can follow the same procedure to get the plug to turn off again at whatever time you choose (using switch Off instead of On).
I've specified these timers to work only on weekdays, but you can select everyday if you like or particular days, it's really up to you, it's as flexible as you would like it to be.
Step #1
Click Add Schedule.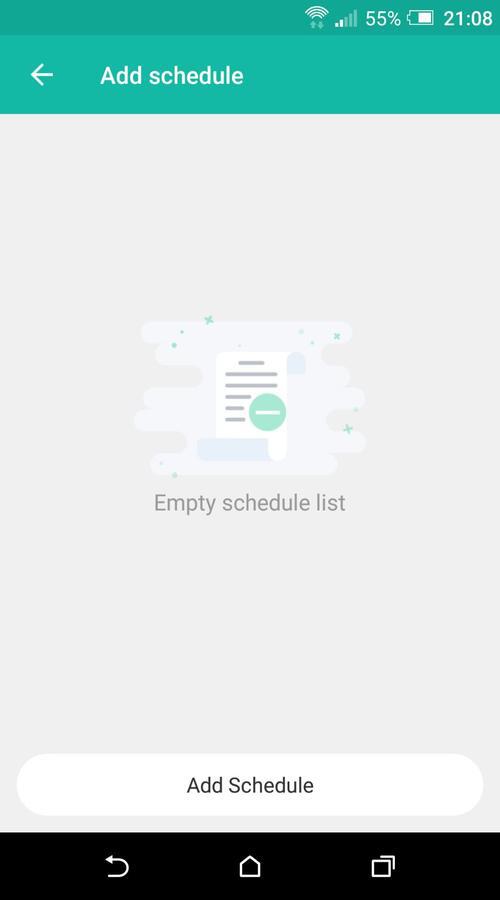 Step #2
Choose 20:15 or whatever time you wish the plug to turn on and then click Repeat and select the days you wish the light to turn on.  I've selected just the weekdays.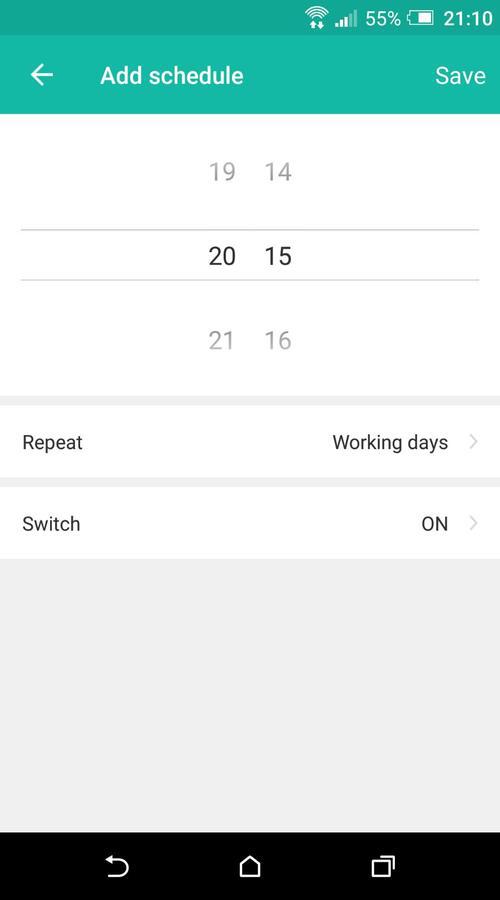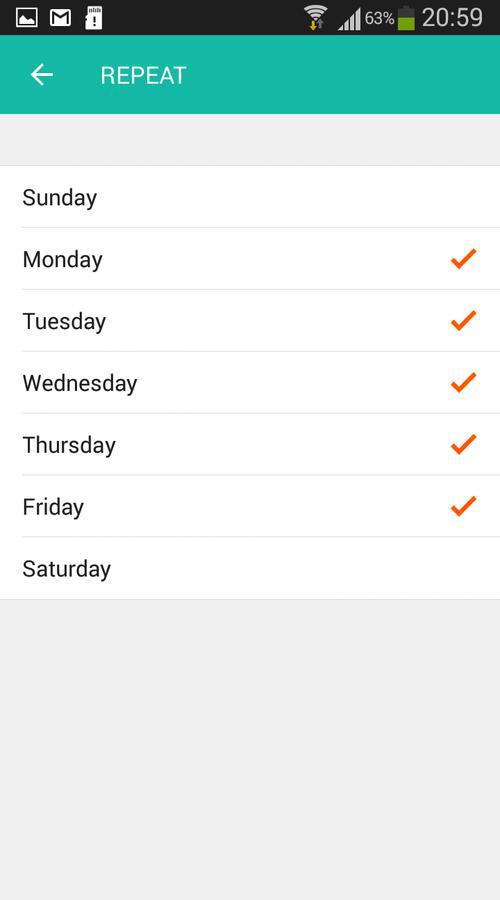 Step #3
Finally click Switch, select On and hit SAVE.
Of course, you can create as many of these timers as you like, enabling the light to turn on and off many times throughout the day.  This I think is really useful as a security feature whilst you're away from home.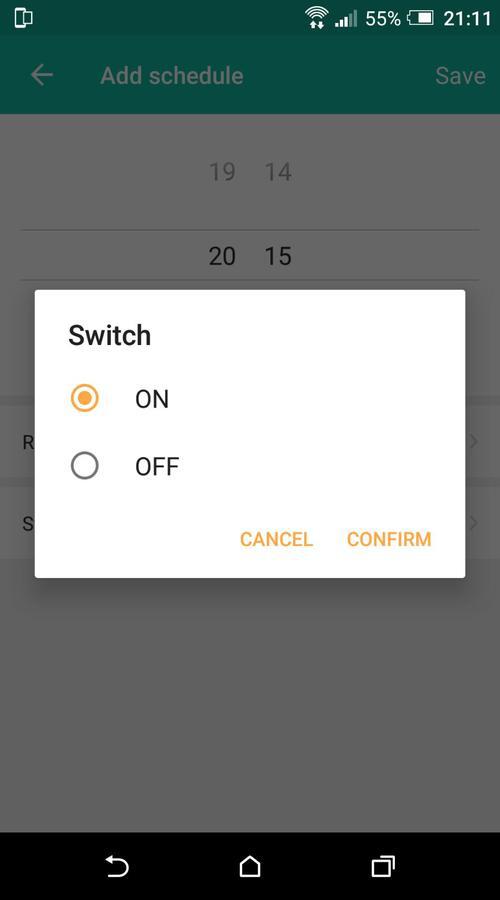 So you could have something like the following but there's no limit to how many schedules you can have: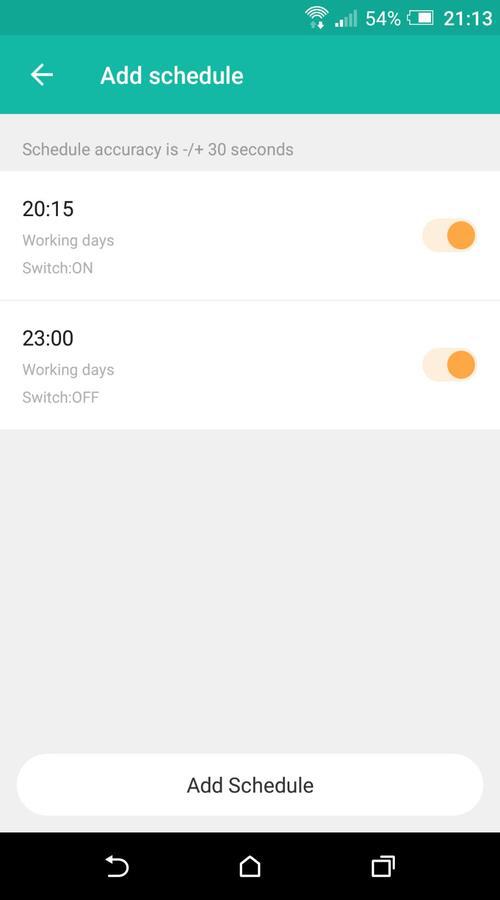 More features
The Lombex smart plug offers a couple more features, here they are:
Check for firmware updates (I recommend you do this on a regular basis to get the latest security updates).
Share devices – This feature is great if there are multiple people in your house that wish to control the smart plug.  So if you've already set the smart plug up on one phone, you can simply download the app on another phone and 'share' the device simply by adding their phone number or email address whichever they used to register with.
Manual control – so there's a handy button you can press to manually turn your appliances on or off.
Pricing/Similar Products
One of the best things about Lombex devices is their price.  They're really competitively priced compared to a lot of the smart devices out there on the market.
Most of the smart plugs on Amazon
(CommissionsEarned) are around the $30 mark, some are less and some are more expensive.
A well known brand in this space is TP-Link.  The TP-Link smart plug (Amazon, #CommissionsEarned) has a $39.99 list price but doesn't appear to do anything extra than Lombex's offering.  Considering that you can get two Lombex smart plugs (US version) (Amazon, #CommissionsEarned) for around $35, I think this is great value for money.
Other good alternatives in a similar price range are the Etekcity WiFi Smart Plug (Amazon, #CommissionsEarned) which also tracks your energy consumption and the ISELECTOR Mini Smart Plug (Amazon, #CommissionsEarned)
Pros
The main thing I like about this smart plug is the price.  Like all the Lombex products I've tested so far, they're really good value for money.
Secondly, it's really easy to setup, and I've outlined the steps above that you need to take, to show you how easy it is.
And finally it's modern looking and pleasing on the eye, which I think is important for a consumer product.
Cons
Honestly, there really isn't a lot I can say is wrong with this product.
If I'm really clutching at straws, I would say that some of the plastic edges on the back of the plug are a bit rough and could be a lot smoother.  
That said the front facing bit of the plug is smooth, shiny and modern looking.
Oh and one other thing, the smart plug like the other Lombex devices I've reviewed so far, only like 2.4GHz WiFi.  It would be great if they supported 5GHz WiFi, but it's certainly not a showstopper as you can change your WiFi to 2.4GHz from 5GHz in your phone's settings.  You can also create a separate 2.4GHz channel on your router like I have so that the app works flawlessly.
Security
In terms of security then, as usual in my smart device reviews, I decided to look at the network traffic using Wireshark to find out if my WiFi password was being leaked in plain text because you have to provide your password on initial setup.
Fortunately, the traffic on the network flowing to and from the smart plug appears to be ENCRYPTED and does not leak any passwords in plain text, which is a very good sign.
I also like the fact that you can check for firmware updates from within the app, so if there are any vulnerabilities that need patching, the manufacturer can issue a fix.
Finally it is important that you choose a strong password when you do register through the app, because this smart plug is controllable from anywhere, so if anybody did get hold of your password to access your account, they could potentially control your lights.  Again though, if your password is strong enough, this shouldn't be an issue.
My final opinion
So my final verdict then is that this is a good product.  It's modern, great value for money, looks good and does exactly what you'd expect it to do.
A couple of suggestions for improving this bulb would be to support 5GHz WiFi and smooth off the rough edges on the back of the plug which will make it that bit nicer to hold.
I'm rating this bulb at 4 1/2 out of 5, leaving a little room for improvement.