Disclosure: Bonkers About Tech is supported by its readers. When you purchase through links on our site, we may earn an affiliate commission. Thank you.
Credit: Vinclu Inc
Think the Amazon Echo
(Amazon, #CommissionsEarned) or Echo Dot
(Amazon, #CommissionsEarned) is good? You may think Siri and Cortana are excellent too but nothing compares to the Azuma Hikari. It's an actual holographic character that lives in a sort of large technological jar. It's Japan's answer to the Amazon Echo…well sort of, I'll explain.
The jar is called the Gatebox and has a screen and a projector which brings the hologram Hikari to life inside the gadget. You've got microphones, cameras and sensors on the outside which detect temperature and motion which makes the experience slightly more realistic.
So what can the virtual girl do then? Well it can control your smart home equipment, recognise your face and your voice, basically its a little companion for you. It can also let you know what you've got planned that day, remind you of things that you need to remember and greet you when you come home from work or wake up in the morning.
You can converse with her too, albeit in Japanese, and she will recognize what you are saying. She has a limited vocabulary but learns as time goes on. You can also chat with her through the chat application which is available on both Android and iOS. You can also send and receive messages when you're away from home because it has a permanent internet connection. It also has Bluetooth connectivity and can also be linked up to your TV using a HDMI connection.
I think this is the perfect gadget for anyone who lives on their own and would be great also for the elderly. In Japan, single-person households are the largest housing segment so artificial intelligent assistants such as these are perfect.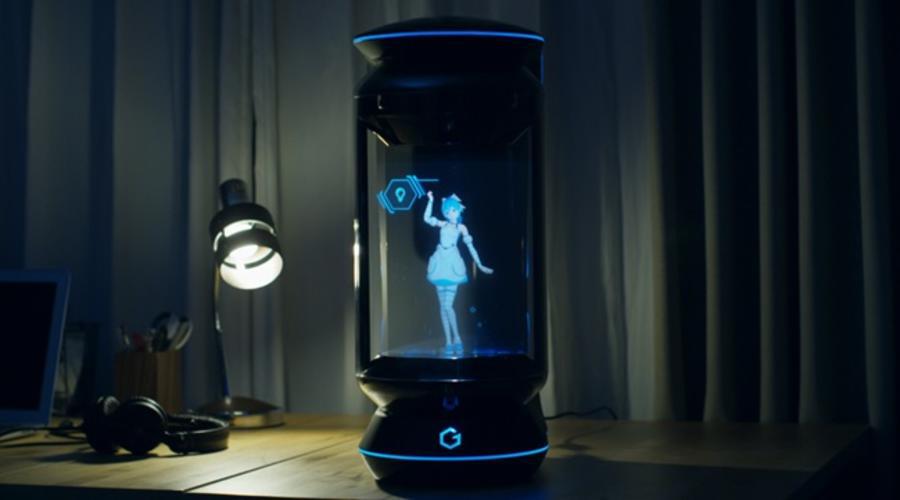 You can only pre-order them at the minute and they will work in the US, though I wouldn't rush out to get one unless you understand Japanese. They're priced at 298,000 yen which is about $2,500 and there are only 300 units available until the end of January 2017.
I do think AI needs to improve to the point where you can have a natural conversations, as it feels very clunky and robotic at the moment. But I don't think this will take very long as AI is a rapidly advancing field.
What are you thoughts? Let me know in the comments below.
H/T: Digital Trends