Disclosure: Bonkers About Tech is supported by its readers. When you purchase through links on our site, we may earn an affiliate commission. Thank you.
WhatsApp is awesome, and to be quite frank, I don't know what I'd do without it.
It's pretty secure too as it stands, as the Facebook owned company now encrypt all of its users messages, photos, videos, calls etc to protect your privacy and to stop them falling into the wrong hands.
But there's more you can do to secure WhatsApp on your phone.  You can set up two-factor verification and this will stop people from creating a new WhatsApp account with your phone number.
It isn't enabled by default however, so in this guide I'll show you step by step how to enable it.  It doesn't take long to do, so follow the steps below and I'll guide you through it.
How to enable two-factor verification in WhatsApp
Ready to make WhatsApp more secure on your phone?  Cool, let's get going then.
Step 1
Open WhatsApp on your phone and head over to Settings -> Account -> Two-step verification and click Enable.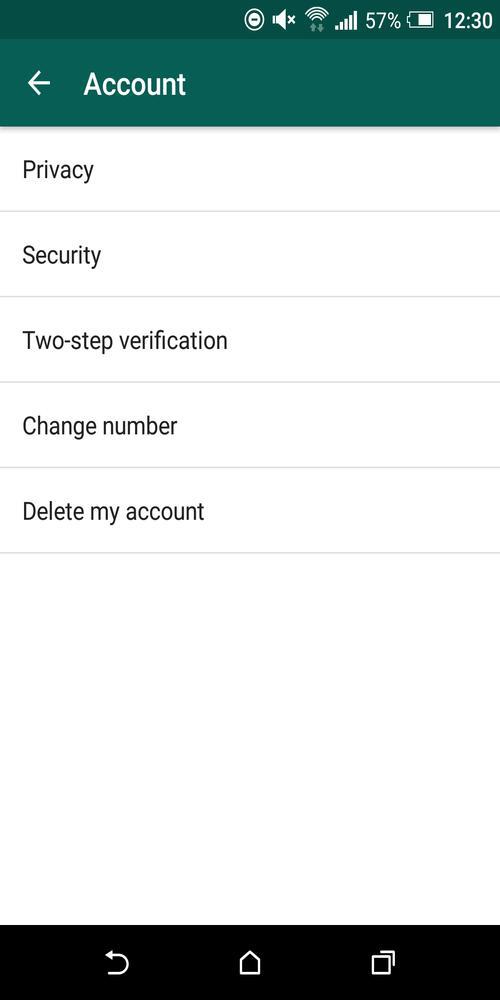 Step 2
Enter a 6-digit passcode.  Make this memorable but at the same time, don't make it too obvious such as 123456.  Consider making a pattern that you can remember on the keypad as you create a new passcode.  I find this is much easier to remember than a series of digits.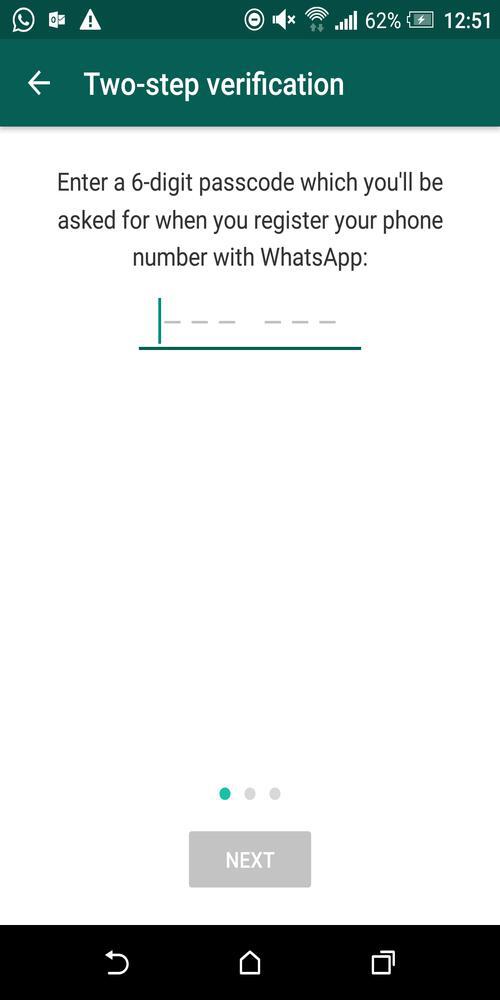 Step 3
Now this step is optional, but I urge you to do it in case you forget your passcode.
Simply enter an email address which will be used to recover your passcode should you forget it.  If you forget it and haven't set a recovery email, then you'll be locked out of your WhatsApp account.
Next, hit Skip or if you've entered an email address, hit next.
Note that if you've entered an email address, you will be asked to re-enter the same email address on the next step, to ensure it has been entered correctly.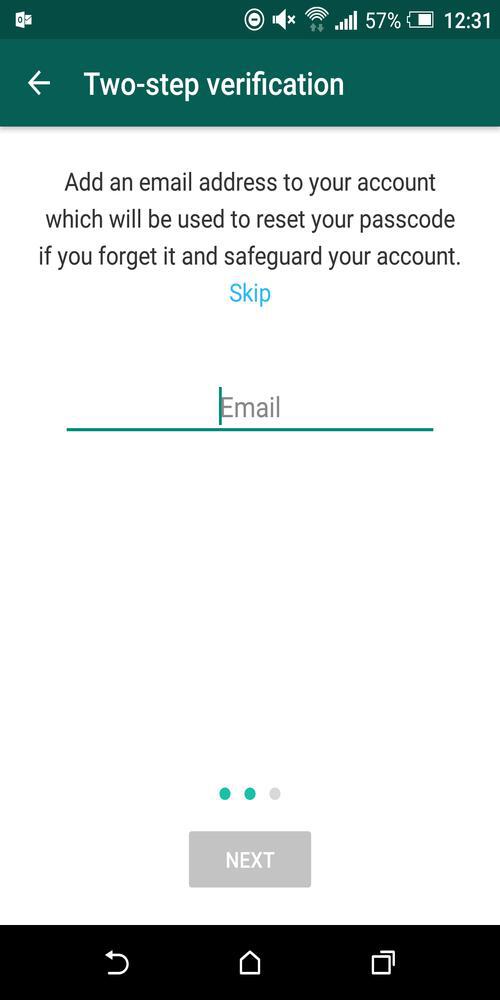 Step 4
Congratulations, WhatsApp two-step verification is enabled!
Next, hit done and you will be take to a screen where you can disable two-factor verification, change the passcode or change the recovery email address.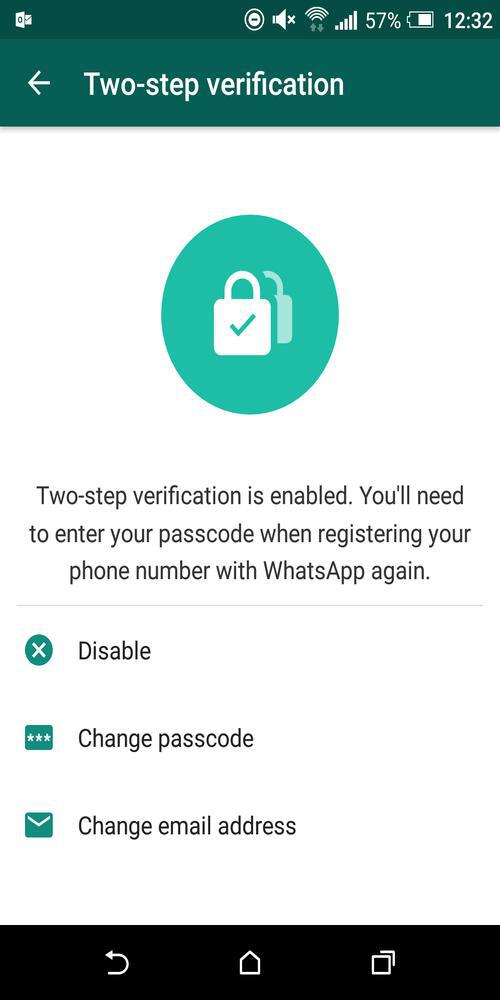 If you decided at this point that you should have added an email address but didn't, not to worry, you can add one at this point.
So what does this give you?  Well basically, it stops anybody from accessing your WhatsApp account, because you need the 6-digit passcode to verify your phone number.
Important points to note
If you can't remember what your passcode is and you didn't enter a recovery email address, then you will be able to re-verify your WhatsApp account after 7 days.  The problem with this is that you will loose all your pending messages.
In order to help you remember the 6-digit code, WhatsApp will periodically ask you for it.


If you attempt to re-verify your number on WhatsApp after 30 days since the last time you used it without the passcode, then your account will be deleted and a new one will be created upon successful verification of your phone number.


Finally, last but not least.  If you receive an email asking you to disable two-step verification and you did not request WhatsApp to do so, then do not click on the link.  This could be an attempt by someone to access your account.