Disclosure
Just to let you know, we're an affiliate for Amazon, Bluehost, CJ and Rakuten Marketing and some of the links below are affiliate links, meaning that, at no additional cost to you, I may earn a commission if you click through and make a purchase. Thank you if you use our links, we really appreciate it!
WiFi is awesome and if you're like me, you can't live without it right?
Well most of the time it is awesome (i.e. when you're at home) but what if you're on your travels and the hotel WiFi isn't up scratch or every man and his dog are on it?
Now if you're on your holidays, it might be good to have a couple of days relaxation away from the Internet, but what if you're on business travel and want to connect your laptop or other devices to the Internet?
Well in that case, not having an Internet connection can become a big problem, especially if you have an online business.
So what your options?
Well you could use a public WiFi network, but they're not the best from a security perspective.  And if you opt for your hotel WiFi, well that can be hit or miss at best.
Another option is to use your smartphone as a hotspot, but you will be much better off with a MiFi device and if you keep on reading I'll tell you the reasons why they're a better option over the humble smartphone hotspot.
First though let's look at what a MiFi device is and then we'll get into my roundup of the ten best MiFi devices for international travel.
Ready?  OK, let's begin shall we.
What is MiFi?
MiFi is basically mobile WiFi and enables you connect multiple devices such as your laptop, smartphone, tablet and other connected devices to the Internet when you're on the go.
To connect multiple devices to the Internet in this fashion, you can use a MiFi device which is typically a small gadget that contains a SIM card and a router.
The only difference between a MiFi device and your wireless router at home, is that instead of your router having a copper or fibre optic connection, the MiFi router has a cellular connection instead.
This doesn't mean it's any slower though, as 4G can be just as fast as any home broadband connection.
The benefits of a mobile hotspot
There are few benefits to using a MiFi device when you're on international travel, let's look at some of them:
Connect multiple devices
The first major benefit of a MiFi device is that you can connect multiple devices to it. In fact, some of the devices in this roundup allow you to connect up to 15 devices simultaneously.
It can be argued that you can tether multiple devices to your phone's hotspot instead, but generally the performance degrades the more you add.
Connecting each device to the mobile hotspot also makes it much more cost effective than having data plans for each individual device.
Avoid slow hotel WiFi
If your hotel charges for using their WiFi, then it's probably cheaper to use the connection on a MiFi device.
But not only that, even if it's free to use, you'll be better off with a MiFi device anyway as hotel WiFi is shared with others and is usually slow.
Also, the signal in your hotel room might not be the best either.
Get 4g speeds on 3g devices!
Even if your device is 3g, you can still achieve 4g speeds when connecting to a MiFi device in much the same way that you get a faster connection by connecting to your home broadband.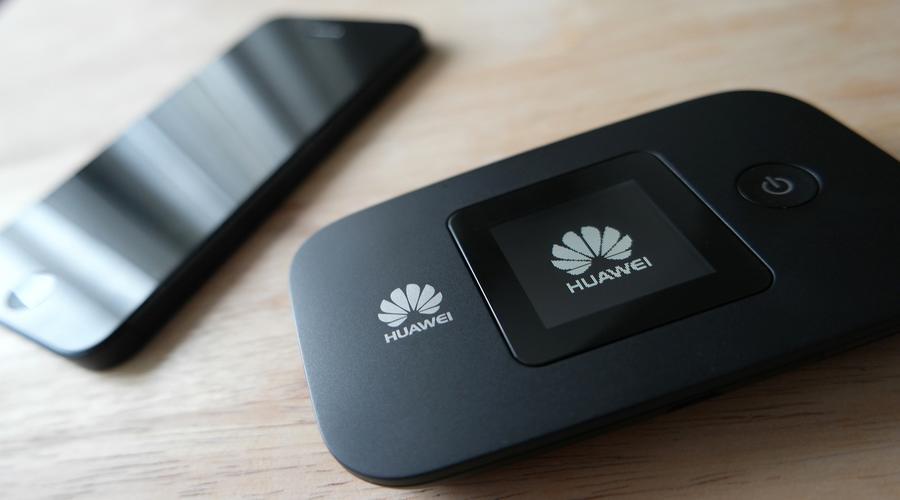 Get faster download/upload speeds
The MiFi device might be on a faster network than the 4g connection that you have on your mobile, so switching to it may increase your download and upload speeds.
Share content on your SD card
There are some MiFi devices in this roundup that support SD cards so that you can share your stuff with other devices on the network, even if they don't have an SD card themselves.
Reduce roaming charges
Despite the fact that mobile operators allow you to use your home tariff whilst you're abroad for a fixed fee, you'll still have to pay this fee for each device.
By turning roaming off and connecting all your devices to the hotspot, you only have to pay this fee once.
Connect WiFi only devices to the Internet
I own a Galaxy Tab 4 tablet, which is WiFi only. So the only way to get this device onto the Internet is to either use my home broadband or connect to a public WiFi network.
But what if you're camping or beside a pool somewhere?
Well in this case you can connect to a MiFi device and get back online. As long as you have a mobile signal of course.
Also by buying WiFi only devices and then investing in a MiFi device, you're actually going to save yourself money since you don't have to purchase 4G tablets for every member of your family!
Spare your phone's battery
If you decide to use your phone as a hotspot rather than a MiFi device whilst travelling, then your battery is going to drain fast.  So save your battery and use a MiFi device – your phone will thank you in the long run too! 🙂
You can have data and voice
Now this one depends on your carrier, but sometimes you can't talk on the phone whilst tethering.  Often, when you take the call, the data is disconnected and vice versa.  
With a MiFi device, you don't have this problem.
Allows travelers to pick the best carrier
If you travel internationally frequently, then you might decide a particular carrier is better for roaming.  So if your MiFi device is unlocked, you have the option to pick the carrier with the best performance for travelling.
Tips on buying a MiFi device
There's two options when it comes to choosing MiFi devices.  You can either get a free or low cost MiFI device and you pay a fixed monthly subscription fee.  Or you can buy a MiFi device that is unlocked and you can put in any SIM card that you like.
Now in my opinion it's better to get an unlocked device and let me tell you why.
If you opt for a MiFi device provided by a mobile operator, you are tied into that particular network and you won't be able to shop around for the best deal.
If you buy an unlocked MiFi device, then you can just go and get yourself a data-only SIM which could work out cheaper.
Having said that, some MiFi devices, like the GlocalMe hotspot or the Skyroam Solis, don't actually have a SIM card and you can either buy different data packages or buy data on a pay-as-you-go basis, which can work out quite cost effective.
Comparison of best MiFi devices for International Travel
Feel free to read more about each device below, but if you just want a quick summary (TL;DR in other words), here's the important bits in an easily digestible format.
If you're looking for a straight recommendation, then I'd go for the GlocalMe G3 as it gives you options.  So you can either buy a data package and use it without a SIM card or just insert your preferred SIM card. You can also use it as a Power Bank and has great battery life.
| Product Name | Image | Battery Life | Use as Power Bank | Number of Devices | Unlocked | Accepts SD Card | Display | Details |
| --- | --- | --- | --- | --- | --- | --- | --- | --- |
| GlocalMe G3 (Editor's choice) | | 15 hours | Yes | 5 | Yes | No | Yes | |
| Skyroam Solis | | 16 hours | Yes | 5 | N/A (no SIM) | No | No | |
| AT&T Velocity 4G LTE Mobile WiFi Hotspot | | 10 hours | No | 10 | No | No | Yes | |
| Keepgo Global | | Not stated | No | 10 | No | No | No | |
| Huawei E5573s-320 | | 6 hours | No | 10 | Yes | Yes | No | |
| Novatel MiFi 2 | | 12 hours | No | 10 | Yes | No | Yes | |
| Verizon Jetpack 4G LTE Mobile Hotspot | | 4 hours | No | 5 | No | No | No (web interface) | |
| ZTE MF923 | | 10 hours | No | 10 | Yes | Yes | Yes | |
| Netgear Unite Explore 815S | | 22 hours | No | 15 | No | No | Yes | |
| Alcatel Router Hotspot | | 6 hours | No | 15 | Yes | No | No | |
#1.  GlocalMe G3 4G LTE Mobile Hotspot
The GlocalMe G3 hotspot is designed for international travel and doesn't require a local SIM card so you don't receive any roaming charges.
The way it works is that you get 1GB of global data to start with and once you've used that up, you can top up your balance on a pay-as-you-go basis or you opt for one of three different data packages depending on whether you're traveling to a single country, multiple counties or you wish to go for a more global package.
You can monitor your data usage via the app provided and connect up to 5 devices simultaneously.
The device also has space for another SIM card, so you can use it as a traditional WiFi hotspot.
Another highlight is that its built-in 5350mAh battery can be used as a power bank which can easily recharge a standard cellphone over 3 times.
No SIM card required but can function as a traditional MiFi device – two SIM card slots
Connect up to 5 devices
5350mAh battery – use as a Power Bank
Covers 100+ countires
50Mbps max upload speed and 150Mbps max download speed
1GB initial global data included
Unlocked
#2.  Skyroam Solis: Mobile WiFi Hotspot
The Skyroam Solis is a sleek and trendy looking mobile hotspot.
This low profile hotspot provides all your devices with fast 4G data and comes complete with the ability to keep your gadgets charged with its 6000mAh power bank.
And because it's a decent capacity battery, it can keep you online for a good 16 hours.
The Skyroam provides you with instant coverage in more than 120 countries and its unique virtual SIM will ensure that you get the best speeds in in Europe, The Americas, Asia, Africa and Australia.
For just $9 per day (at the time of writing) you can get unlimited data no matter where you are and you can buy day passes so you can use the device only when you need to.
There's support for up to 5 devices at a time and the connection to the router is encrypted so you can browse the Internet securely.
No SIM card
Connect up to 5 devices
16 hours battery life
Covers 120+ countries
Use as a Power Bank
#3.  AT&T Velocity 4G LTE Mobile WiFi Hotspot
This device boasts dual-band WiFi technology which gives you the flexibility to deal with legacy devices and helps with device interference etc. 
As the name of this MiFi device suggests, with the AT&T Velocity you browse the web on the AT&T network at 4G LTE speeds and there's a special guest option to allow one-time visitors to access your network.
Again, this devices is perfect for international travel as you can stay connected in more than 100 countries and allows you to remain online for up to 10 hours of continuous use.
Whilst the battery isn't quite as large as the first two devices in this roundup, it is powerful enough to keep you going all day and you can use it as a power bank to charge your smartphone.
What the Unite Pro does give you though is the ability to connect up to 10 devices simultaneously which is awesome and you do get a 2.4 inch color touchscreen to manage your connection.
Weighs 4.6 ounces
Connect up to 10 devices
2.4 inch color touchscreen
10 hours battery life
Dual-band WiFi
Guest WiFi
#4. Keepgo Global Lifetime 4G/LTE Mobile WiFi Hotspot
The Keepgo Global MiFi device includes a pay-as-you-go SIM with 1GB of global data included which is valid for 1 year.
Now although this MiFi device is designed for international travel, it is not designed for domestic use in the USA and you experience very slow speeds (2G). 
It does however have great internet coverage in over 70 of the most-traveled counties, so you'll be fine if you plan to travel to Europe and Asia.
The main benefit to this device is its simplicity – you're online literally at the touch of a button and customer support (24/7) is available should you need it.
The Keepgo will also enable you to connect up to 10 devices simultaneously including smartphones, tablets, laptops, e-readers, etc.  There's a power adapter included for both the US and the EU too which is a bonus.
Pay-as-you-go, 1GB included data
Connect up to 10 devices
Customer support included
US and EU power adapters included
Covers 70 countries
#5. Huawei E5573s-320 Unlocked Mobile WiFi
The great thing about the Huawei E5573s-320 is that it is unlocked which means that you can insert any SIM card of your choice and you can get online straight away.
The Huawei will enable you to connect a maximum of 10 devices simultaneously and will enable you to access the Internet either via the cellular connection or via WiFi.
So if you're in area where there's a public WiFi hotspot, then you'll be able to connect to it which will save you money on your mobile network fees.
Features include LEDs to indicate signal strength and remaining battery and it also has support for a micro SD card.  You can use the SD card to either store data or use it as a network drive to share data with others.
The only downsides are that it's not compatible with all versions of 4G in the USA and the battery isn't huge so you only get a maximum of 6 hours play time.
The battery is replacable though, so you could swap the battery when it runs out of charge and you can carry on surfing the web.  
It's really light too, weighing in at just 75g, so it's highly portable.
Unlocked
Connect up to 10 devices
Supports micro SD card up to 32GB
Light – weighs just 75g
Removable battery
#6. Novatel MiFi 2 4G LTE Hotspot
Next up is the Novatel MiFi hotspot which, like the Huawei above, is also unlocked, so it will work with any micro SIM card on any GSM network.
The Novatel is compatible in 100 different countries that support GSM frequencies, so perfect for international travel.
You can connect a decent number of devices to this hotpot – up to 10 and there's a nice 2.8 inch color touchscreen that lets you manage your connection, view the battery level, check the signal strength, media share and much more.
Now the battery isn't huge at 2900mAh but it does provide up to 12 hours of continuous usage which is probably more than enough to see you through the day.
12 hours battery life
Connect up to 10 devices
2.8 inch color touchscreen
Unlocked
Covers 100+ countries
#7. Verizon Jetpack 4G LTE Mobile Hotspot
The Verizon Jetpack is globally ready and allows up to 4 hours of continuous use.
It enables you connect up to 5 WiFi enabled devices, has a detailed battery and signal strength indicator and is very simple to use.
You get a simple web-based administration page which can be accessed once you're up and running so that you can modify the hotspot's settings.
It includes everything from 802.11 b/g/n settings, MAC address filtering, port blocking and forwarding, and WPA2 encryption.  You also get an automatic shutdown option when the device is low on power.
Weighing in at just 3.4 ounces, you'll hardly notice you're carrying this device!
Connect up to 5 devices
4 hours battery life
Globally ready
Power and signal indicators
Ability port forward, filter out MAC addresses using web interface
#8. ZTE MF923 Unlocked Velocity 4G LTE
The great thing about the ZTE MF923 is that it's a simple device that just works without fuss.
Like the AT&T Velocity above, you get dual band WiFi and you can connect up to 10 devices simultaneously.
The battery is decent and lasts up to 10 hours, you get an intuitive touchscreen and it also supports up to a 32GB micro SD card.
Finally, the device is unlocked so you can use it in most countries assuming you're using a GSM enabled carrier.
Connect up to 10 devices
Touchscreen display
Supports micro SD card up to 32GB
10 hours battery life
Unlocked
#9. Netgear Unite Explore 815S
The Netgear Unite Explore is a solid device and is the only device in this roundup that is dustproof, shock proof and water-resistant.
It provides WiFi connectivity for up to 15 devices and it also supports USB tethering so you can link it up to other USB hardware
In terms of battery life you get 22 hours of battery life on a single charge which should see you through at least a couple of days of usage which is awesome.
One downside is that despite the decent battery, it doesn't double up as a Power Bank.
Other features include content filtering/parental controls and you could also share your connection safely with guests.  You can even set a timer so you can kick them off after a certain amount of time.
Connect up to 15 devices
22 hours battery life
Content filtering/parental controls
Guest WiFi with an optional timer
Rugged design – water-resistant, dustproof and shock proof
#10. Alcatel Router Hotspot
The Alcatel Router is a 4g router which is unlocked so you can use any SIM you like.  It's designed for worldwide usage and allow up to 15 WiFi users simultaneously.
This is an extremely lightweight and compact device, so you can easily take it with you and get online wherever you go.
The only thing that is slightly disappointing with this device is that the battery isn't huge (just 1800 mAh) and so you only get up to 6 hours of usage.
That said, if you want something simple, that's fast yet light enough to carry in your pocket and use with any carrier, then this definitely fits the bill.
Connect up to 15 devices
6 hours battery life
Unlocked
300 hours standby time