Disclosure: Bonkers About Tech is supported by its readers. When you purchase through links on our site, we may earn an affiliate commission. Thank you.
This is a Guest Post by Vigilance Chari from Laptop Ninja.
Thanks to an increase in the variety and versatility of business tools, there's no longer a reason for your office bullpen to look like an actual bullpen. With the right productivity apps and services, you and your employees can get more work done and achieve goals for less time and effort.
Ideally, an enterprise software package is meant to make work easier for the professional.  But every business is unique, and being more productive in the workplace can mean anything; from maximizing profits to getting your daily job done faster and sparing some time for a wider schedule.
Choosing a business software package, therefore, inclines on identifying exactly how you want to live your professional life and the areas of your work with which you need help.
Nevertheless, there are plenty of business apps that help business owners to efficiently tackle everyday tasks; such as document and file processing, email management, accounting and getting employees to work together. If you need help with one or more of these aspects, the packages below are the best for the job.
1. An Office suite
Regardless of your type of operation, what you have isn't really a business PC without an Office suite installed. Although pricey, Microsoft Office (Amazon, #CommissionsEarned) and its applications are industry standards that cannot be ignored.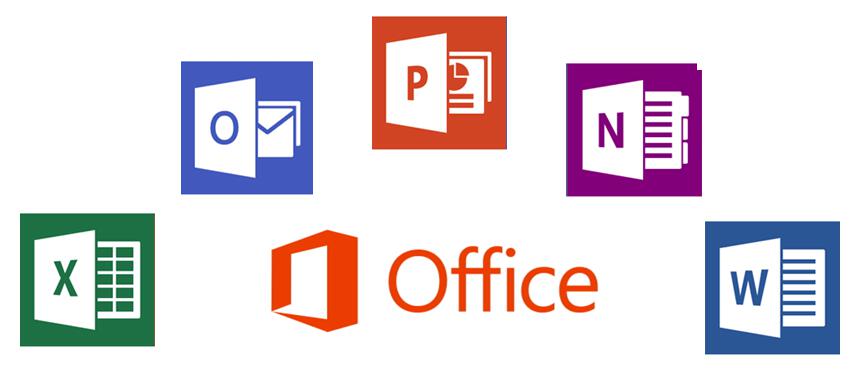 If you're running on a tight budget, you could try to get more value with an alternative suite like OpenOffice.org, which will work for nearly all your needs and is mostly compatible with Microsoft Office.
But you know what they say; "cheap is expensive." Hardly any good can come from making compromises regarding software that you'll be using the most, every day. Moreover, you won't have to worry about spending more to upgrade to the latest version. Anything from Microsoft Office 2007 will be just fine.
2. A Security Utility
As a professional, you can't afford to waste time stressing about the security of your data. Screen locks and passwords are an effective way to keep physical intruders away, but because you will be regularly connecting to either a local network, the Internet or both, online malware attacks pose an even greater security threat.
Consequently, a security package should be one of the first applications you install onto your new business laptop.
Big names, such as Avast and Norton offer the most reliable and adaptable protection but because of the high initial price, as well as in-app purchases, building a comprehensive package can get very expensive.
You might, therefore, want to consider a budget-friendly but remarkably capable software like Avira, which at its most basic offers free PC security, but can be expanded to include other useful tools for a relatively fair price.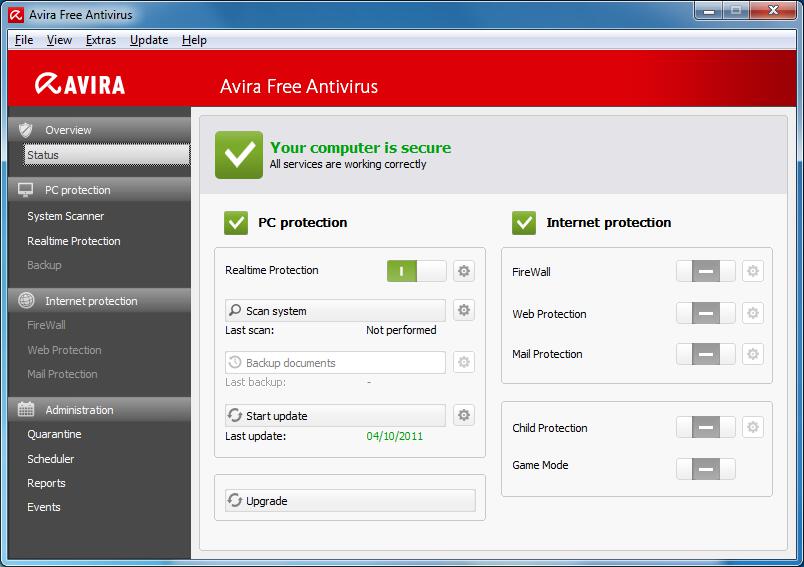 3. An Accounting Package
Financial management is among most recurring challenges that business people face, but you can take control of the situation with dependable accounting software.
QuickBooks has been widely accepted by professionals in the SME sector as an industry standard. Its flowchart-based system is arguably the simplest way to transfer your accounting books from the old filing cabinet to your PC.
Instead of managing several cumbersome spreadsheets, QuickBooks gives you a collective view of your business, from where you can easily complete actions like creating invoices, cutting checks and keeping track of expenses.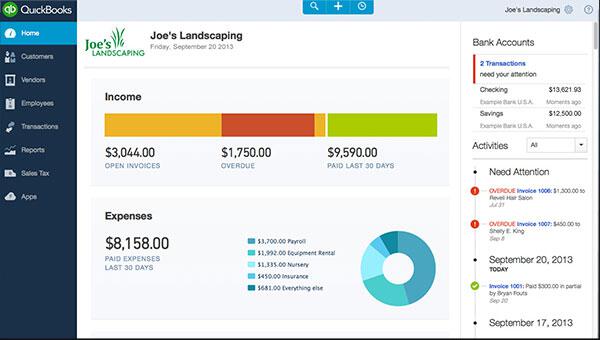 4. A Collaborative Workplace Management Tool
If you're part of a team working on a project, a web conferencing platform is important to give you an avenue via which you can host an online session with your colleagues and share insight on relevant matters.
Vyew is one of the best applications for this purpose. It offers a simple chat-space where members of the team can upload documents for discussion, share desktops and create shared designs. Vyew is free for up to 20 active participants, which makes it an ideal tool for small teams and newly established organizations.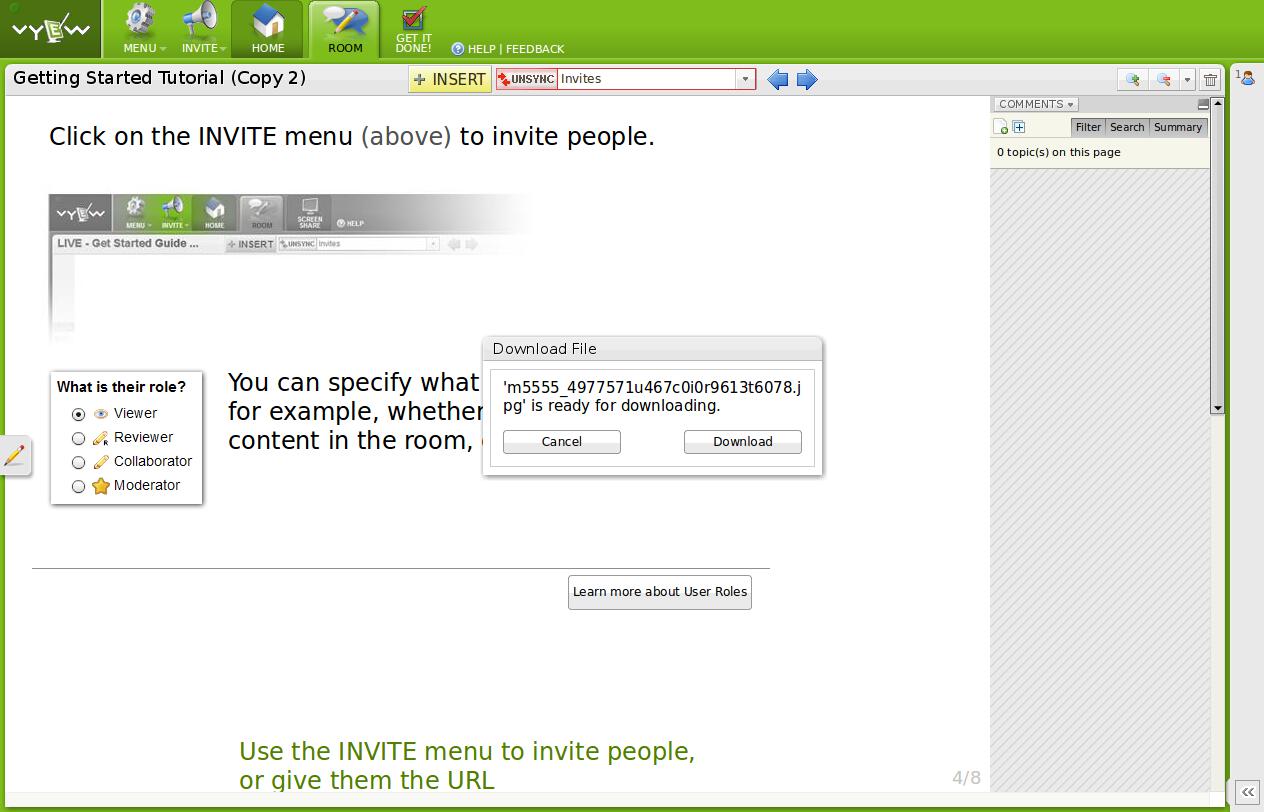 If you're an employer, on the other hand, your priority might be inclined towards an application that helps you keep track of what needs to be done, and the employees available to handle the task. Asana is, therefore, better tailored to your preferences. With Asana, you can have both visibility and accountability of your work.
5. A CRM Solution
Any enterprise that enjoys a steady inflow of customers needs an orderly approach to managing sales, planning finances and reaching clients.
Salesforce.com is an online-based package that will offer you all the CRM services that are relevant to your business. Because of its many features, Salesforce has a bit of a learning curve, and will probably require some training.
Regardless, Salesforce is an affordable productivity tool that every business person should have.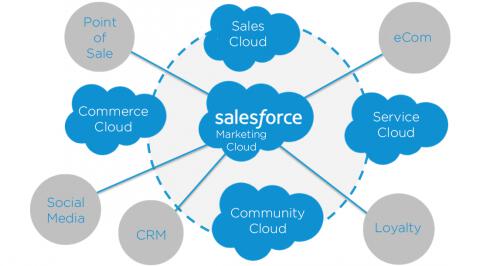 Wrapping Up
Managing a business can be challenging, but computer programs can help you catch longer breaths by making some aspects of work easier. Of course, the applications you choose will depend on what you want to achieve, but the above are the packages you'll likely need the most.
The good thing about apps is that, if the first choice doesn't work for you or is too expensive, there's always another alternative. However, experts often advise against simply going for the cheapest option.
In terms of hardware, we'd recommend a laptop that's at least $1000 or more in order to run all business applications as smoothly as possible though many budget laptops (Amazon, #CommissionsEarned) will also do the job.  Plus, if all you want to do is run Microsoft Office, then you definitely won't need a computer with a high-end processor, or a dedicated graphics card.