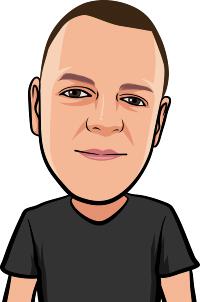 Welcome to Bonkers About Tech – a blog that provides quality how-to guides, explainers and tech tips in plain English!
My name is Adam Richmond, I'm an Electronic Engineering graduate and I blog about technology here on Bonkers About Tech in my free time.
The main purpose of this blog is to provide readers with quality how-to's, explainers, tech tips and gadget reviews.
I started the blog around October 2016 as a hobby and have written well over 150 articles on topics ranging from AI through to Cyber Security , Windows 10, Robots and more.
I enjoy blogging because it has enabled me to help people who read the blog, but it also helps to broaden my knowledge and understanding of technology as a whole.
I hope you enjoy your visit to Bonkers About Tech!
Cheers!
Adam